Marble Hill in South Australia was the Governors Summer Residence. It was built in 1878 and destroyed in the 'Black Sunday Bushfires' of 1955. The Governor and his wife, family and staff barely escaped with their lives.

In the 1960's, the National Trust of South Australia restored 2 rooms, the tower and the stables which they converted into tearooms. They Opened the site to the public until 1992 when it was closed due to lack of funds. But in 1994, a public meeting was held and a volunteer group called the 'Friends of Marble Hill' was formed. They opened the site for 15 years.

In April 2007, an expressions of interest was put out for the sale or lease of the property. Then in April 2008 it was announced that a local hills couple were going to purchase Marble Hill and restore it. Marble Hill will be opened 7 times a year by the new owners and local volunteer groups.
'It is a splendid building worthy of the colony and Her Majesty's representative here.'
The Register, 27th December 1879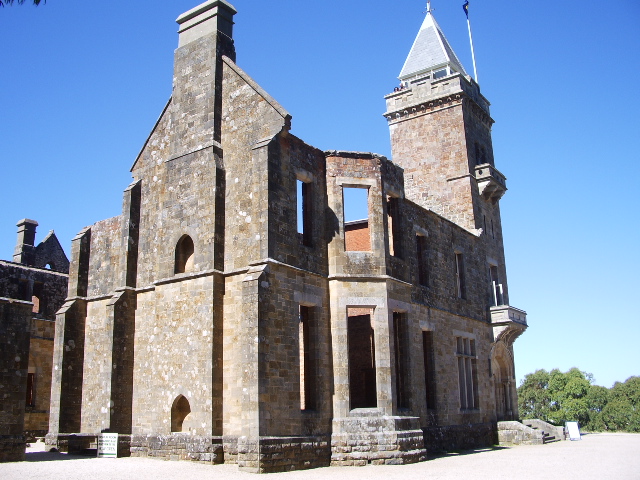 Other Historic Buildings in South Australia
This website was composed by Taylor Hittmann, July 16th 2008. Information from :
~ "The story of South Australia's Vice Regal Summer Residence" published by the Friends of Marble Hill.

~ "Marble Hill" Published by the National Trust.
~ Stories as heard from Local Hills Residents.

For any enquiries please cantacat Taylor Hittmann via tbhittmann@gmail.com